Winners and Losers After Libra's Launch
Since the Libra currency's announcement on 18 June, Facebook has changed the general tone about the viability of cryptocurrencies. The company immediately overcame the main obstacle: user engagement. With a total of 2.7 billion customers, Facebook has a unique user base. Unlike most crypto projects, marketers don't need to convince people to use Libra. The currency will simply be integrated into the applications that everyone uses every day.
Facebook also benefited from Bitcoin's 10-year test run by the entire crypto community. The Libra project can avoid the problems faced by the first cryptocurrency. The company also understands the importance of creating a user-friendly interface, something which is often overlooked by other crypto projects.
Over the 5 months of beta testing, Libra has changed point of views and perspectives of many participants of the cryptocurrency sector. Some of them will play an important role in this project and will reap the benefits, while others may remain out of the loop.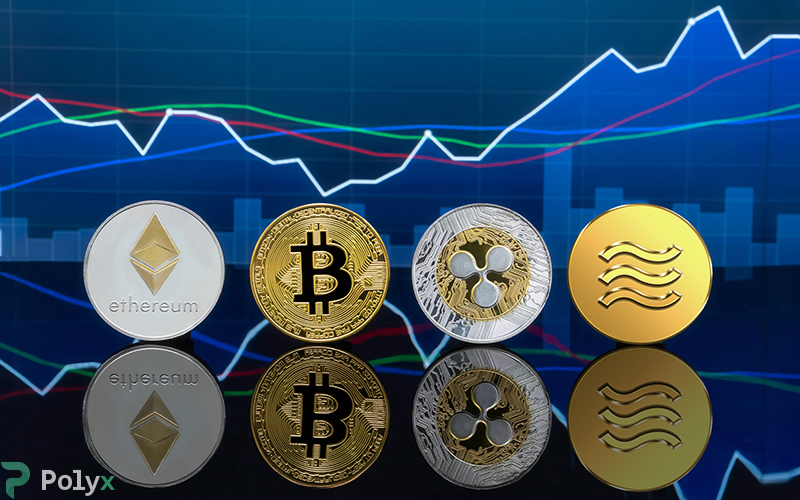 The winners will be:
Cryptocurrency exchanges
To become successful, the Libra project will need partner banks (to store the Reserve), as well as partner crypto exchanges (for currency conversion). Although Facebook has not yet introduced the first partners, it is already known that the non-profit Libra Association will include the following crypto companies: Anchorage, BisonTrails, Coinbase, and Xapo. It is expected that their capitalization will increase due to working with Libra. It is also known that Binance is in talks with Facebook to be among the first crypto exchanges to open trading in its digital currency.
Companies offering blockchain-as-a-service
In April, two months before Libra's announcement, Amazon made its blockchain service available to any customer. Amazon Managed Blockchain is already being used by Accenture, AT&T, and Nestle. Then in May, Salesforce introduced its 'low code' blockchain platform. On it, customers can create applications using graphical interfaces rather than programming in traditional languages. Although companies providing blockchain as a service aren't directly participating in the Facebook initiative, they'll receive a new influx of customers due to their increased interest in blockchains.
Bitcoin
The price of bitcoin over 10 days increased from 9,000 to 13,000 USD immediately after the announcement of Libra's launch. Even if other factors contributed more to this, for example, the likely manipulation of the market, Bitcoin clearly benefits from the legitimisation of cryptocurrencies by Facebook. Cryptocurrency #1 is not backed by fiat currencies and government bonds like Libra, but it has no equal in terms of brand recognition. In addition, Libra is stimulating an additional interest in Bitcoin both among speculators who want to profit from both cryptocurrencies, and among ideologists who do not like centralized digital currencies.
The losers will be:
Other stablecoins
When creating its currency Facebook also faced typical problems, such as network speed and volatility. Many projects before Libra have created coins tied to a more reliable asset, i.e. stablecoins. Some of them were unable to cope with the onslaught of regulators and closed down (for instance, Basis). Others are fighting hard to maintain stability. Of the previously launched stablecoins, only 30% are still in existence. If Libra is pegged to the US dollar, as the project's proponents expect, these few existing stablecoins may become unnecessary. Due to Facebook's capabilities, Libra will have greater accessibility, liquidity, and security than the stablecoins of its competitors. The latter will simply fade into the background.
Ethereum
The Libra team have created their own programming language called Move, which has impressed many blockchain developers. It may even be considered a competitor to the language Solidity, which is used in Ethereum (the second largest cryptocurrency in terms of network size and capitalization after Bitcoin). Facebook's development concept may not be the same as what they are used to in the Ethereum community, but Libra is capable of overtaking it thanks to the latter's excellent management. Companies are requiring employees to work on the product more intensively, otherwise they'll not see bonuses or receive any promotions. In contrast, the Ethereum community's open development model is not as strict with enthusiastic participants. So, the worse it will be for them.
Ripple and money transfer systems
XRP is the third cryptocurrency in terms of capitalization after Bitcoin and Ethereum. The company Ripple that created it has long dreamed of people using digital settlement units for international transfers. Brad Garlinghouse, CEO of Ripple, describes XRP as an interim digital currency that helps send prepaid international transfers. Ripple and MoneyGram, as well as Western Union and similar systems, may lose their share in the international money transfer market with the advent of Libra.
This will not happen anytime soon, but if people in developing countries start using the Libra stablecoin instead of national currencies, then the demand for currency conversion and fiat transfers could greatly decrease. The global currency from Facebook is an unusual risk for many financial companies, but it would be better for them to take this into account now.