The Former Head of the PBOC: Libra Should Be Under the Control of the IMF
The former Governor of the People's Bank of China Zhou Xiaochuan (who held the post until 2018) thinks that the Libra cryptocurrency needs to be regulated by international financial organisations. Without the participation of regulatory authorities, Facebook's crypto project is unlikely to fully realise its potential.
According to Xiaochuan, Libra's motives are not clear enough to the public, since the project is being launched by a private company. He believes the social network's initiative needs to be controlled by the IMF. Earlier, the banker repeatedly spoke negatively about Zuckerberg's upcoming crypto project.
Dovey Wan from Primitive Ventures agrees with the comments by the former head of the People's Bank of China. In her opinion, central banks have extensive experience in regulating various financial institutions and the foreign exchange sector, which will help in the legalisation of private stablecoins.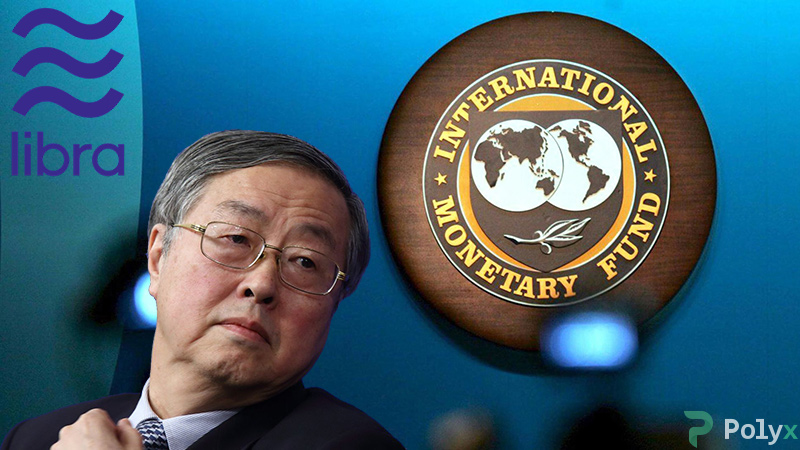 The former Governor of the PBOC's reputation
Zhou Xiaochuan has a reputation as one of the most influential economists in the world. Under his leadership, the People's Bank was able to achieve high results and China became a leader in the global economy in just 15 years.
As early as July, the specialist expressed concerns that a cryptocurrency by a social network could threaten the stability of national currencies. He also announced that the position of international money transfer operators will be significantly weakened if the Libra project is implemented.
Xiaochuan is calling on the government to strengthen the yuan and has welcomed China's decision to launch a national digital currency. The economist notes the merits of the digital renminbi model proposed in Hong Kong, where licensed financial companies will issue digital coins, and the PBOC will control this activity.
The possible issue of a Russian digital currency was announced by the Central Bank of the Russian Federation. Unlike its Chinese counterpart, regulators will have to issue coins, not private financial companies. This was announced by the Chairwoman of the Bank of Russia Elvira Nabiullina.