The Telegram Open Network Platform — Components and Architecture
The TON platform is one of Pavel Durov's most anticipated developments. It includes services for sending and receiving messages, making payments using Gram tokens, storage for files and services like torrents, and much more.
Besides cryptocurrency payments and other possibilities, the program is attractive for clients from countries with strict governmental control and censorship of the internet, as it provides the possibility to 'circumvent' bans and blocks on needed sources of information.
Investors see the Telegram Open Network as an attractive project that has the potential to bring them recurrent profits. The investment plan, at a cost of 400 million dollars for the development of the project, was thus exceeded several times over. In the first and second phases of attracting investment, more than 850 million dollars were granted.
According to Pavel Durov, the concept's creator and developer, his messenger Telegram will be transferred onto the Telegram Open Network platform, which will be rebranded in 2021 and receive the simplified name Open Network. Meanwhile, the name 'Telegram' will be kept for the messenger.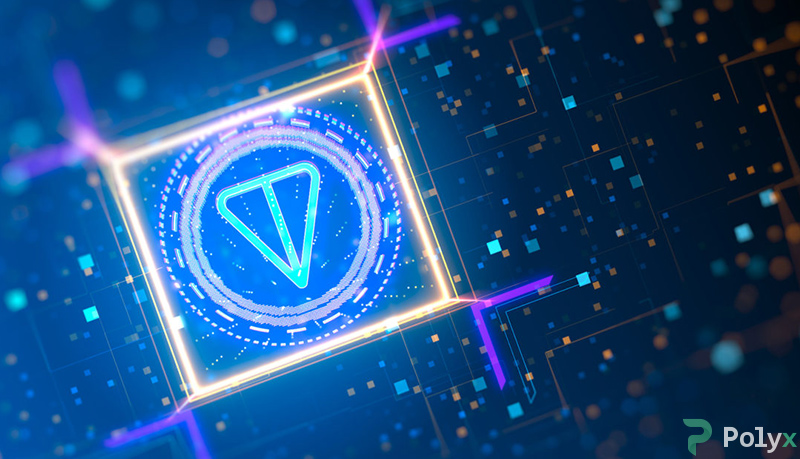 The architecture of the Telegram Open Network: anticipated components of the platform
According to the business plan presented by Durov, the TON platform will consist of 12 basic components:
Blockchain;

P2P Network;

Storage;

Proxy;

DHT;

Services;

DNS;

Payments;

Virtual Machine;

Messages;

Hypercube Routing;

Validators.
The TON architecture provides a multi-tiered system of protection against government regulation. The platform was conceived as a hidden network for completing payments and storing files, applications and services, and it acts as a distributed system independent of communication with management servers.
How can TON's components interest users?
TON Blockchain
'Blockchain' (i.e. TON Blockchain) is a distributed network of multilevel blockchains. The platform is designed, among other things, to process transactions, create smart contracts, perform micropayments, store hash and validator data. Smart contracts are executed by virtual machines. A distinctive feature of this blockchain is the high speed with which it carries out operations, allowing TON to confirm millions of transactions per second.
TON Payments
The platform is designed for payments to be completed with Gram tokens. Its distinctive feature is the impossibility of mining, which provides for faster fulfilment of payment transactions in comparison with other cryptocurrencies. The non-profit organisations TON Reserve and TON Foundation will ensure the performance and stability of the Gram exchange rate against the dollar. Users can use Gram to pay for online purchases just as quickly as if they were paying with VISA or MasterCard bank cards.
TON Messages
This component's basic function is the exchange of messages — not only between human users, but also between algorithms: nodes and shards. Transmitting messages allows the conditions for smart contracts to be processed when a request for external data is required. It is also possible to create relational systems for database management using the 'Messages' functionality.
TON Storage
'Storage', a file repository, works along the torrent principle: files are stored not on the server, but largely on clients' own devices. Files can be found using the DNS service, which has cryptographic protection from attempts at governmental regulation and tracking of the transmission of files. Services can also work on the basis of 'Storage' — specifically, TON Services, which launch applications on top of the files from the repository.
TON Proxy
This component is a proxy server and anonymiser that allows blocks to be circumvented, and also to create a ban on tracking a user's actions within the platform. It operates on a principle similar to that of the Tor and Hola anonymisers. The main difference between 'Proxy' and others of its type is its automatic changing of channels when the platform is overloaded, and its operation on the principle of 'garlic' and not 'onion' routing. Routing of this type allows a 'one-to-many' connection to be established.
Additional components have been created to ensure the functionality of the components listed above:
Validators are responsible for creating blockchains and confirming and carrying out payments;

Virtual Machine is used for creating and executing smart contracts;

The P2P Network creates a decentralized network of the platform's clients;

Hypercube Routing calculates the optimal path for messages in the network;

DHT and DNS provide a search for objects by name and hash code;

The Services component is designed to create distributed applications.
To carry out payment transactions, clients are authorised via a virtual passport, which requires identification through a scanned copy of the following documents: government ID, driver's licence, photograph. Information about a user in the TON system remains encrypted until the client decides to disclose it. The Telegram Passport identification system is designed to minimise illegal online activities while maintaining clients' privacy.