Report for Q1 and Plans for Q2 2022
Hello everyone!
The first quarter of 2022 is now over, so it's time to sum up the results and share plans for the next quarter. We have worked very hard and done a lot, but none of this would have been possible without your support.
Results of the 1st quarter of 2022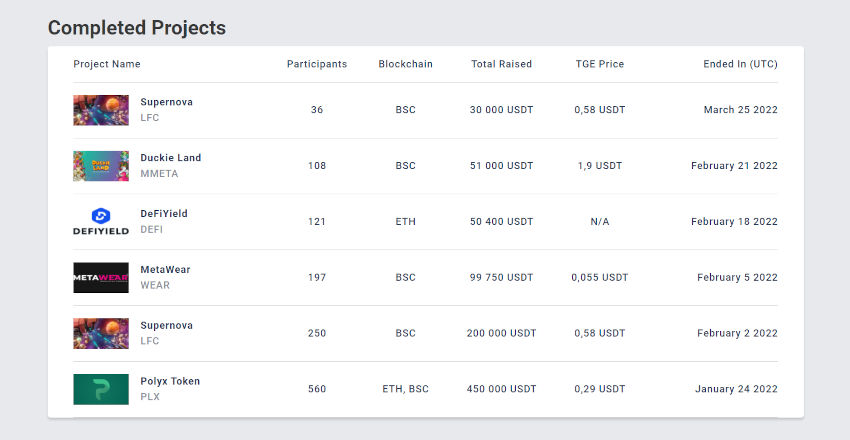 Cryptocurrency crowdfunding market today
The launch of new quality projects is declining: those who planned to launch in the 1st quarter are postponing their activities to Q2 or even Q3. The main reasons are instability in financial markets and the expectation of tough actions by the US Federal Reserve. The Fed plans to strengthen the dollar by raising the interest rate and reducing the balance sheet.
The war between Russia and Ukraine began like a bolt from the blue, which negatively affected cryptocurrency crowdfunding. In addition to a sharp decline in user activity in these two countries, the situation has also caused increased wariness amongst investors from around the world.
What's next?
We look to the future with optimism and believe that in a few months the situation will stabilise, and the markets will begin to return to normal.
As before, we are working hard and looking for new promising projects. We hope that we will be able to please you with new launches in the near future.
We continue to move in accordance with the scheduled roadmap. We constantly introduce updates to the platform. Next in line are usability updates, the addition of a voting system (users will be able to choose projects for Polyx Launchpad themselves), as well as a significant update to Polyx Crypto Wallet.
Thank you for being with us!