Methods to Combat Money Laundering Using Bitcoins
Bitcoin, which has gained popularity, has often been associated with illegal transactions, money laundering, and the purchase of prohibited goods. Attempts by anti-money laundering authorities to change the situation are paying off: bitcoins have become less involved in shadow operations. But this has not been enough to make the crypto market more transparent. As an additional measure, EU and US lawmakers have adopted acts requiring financial institutions (including legally operating exchanges) to verify the origin of bitcoins in a way equivalent to AML banking standards.
Illegal use of cryptocurrencies
The first and most famous story that gave bitcoin a bad reputation was the exposure of the Silk Road darknet marketplace in 2013. The FBI closed the marketplace because it participated in the illicit drugs trade and the trafficking of illegal goods that were paid for with bitcoins.
The next unpleasant event occurred in winter 2014. The management of the Mt.Gox exchange announced the theft of nearly 850,000 BTC, the lion's share of which belonged to ordinary users.
There have been too many stories like this in the digital currency's short existence. In addition to payments for illegal goods, cryptocurrency began to appear in other types of fraud cases — for example, fraudulent fundraising carried out under the cover of ICO.
According to the FBI, in just 2017–2018, about $1.2 billion was laundered using cryptocurrencies. Casinos and slot machines that accept cryptocurrency, as well as crypto mixers, have become accomplices in laundering.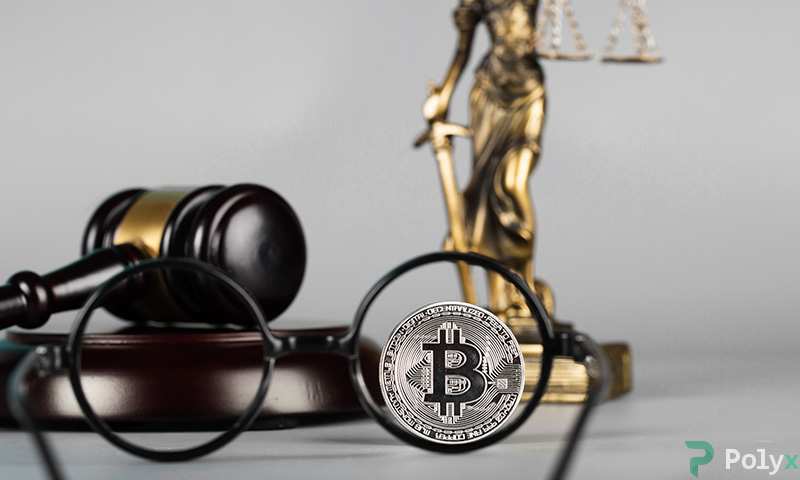 Is there a solution?
Japan was the first country to state the need to resolve the issue of money laundering and illegal operations involving cryptocurrency. Other countries joined up to tackle the problem, and, in 2018, the problem was transferred to FATF, an organisation that fights money laundering.
Some governments have taken action by adopting laws regulating the crypto sector. For example, the BILL S.1241 (USA), which equates digital currencies to financial instruments, was created in 2017.
The Council of the European Union has adopted the Fifth Anti-Money Laundering Directive, which takes into account the specifics of digital currencies and supplements the Fourth Directive.
Fifth Directive: main rules
The Fifth Anti-Money Laundering Directive (AMLD5) was suggested in 2018. It spells out the following provisions:
Expanding AMLD5's sphere of influence regarding cryptocurrency exchange platforms, banks and MFIs that work with bitcoins or other digital coins, and regarding crypto wallet providers;
Increasing 'transparency' (that is, reducing anonymity) when conducting cryptocurrency operations;
Unhindered receipt of information by national financial intelligence agencies regarding the owner of a crypto wallet in case of suspicious actions on his part (with the help of providers).
In addition, the Directive defines the concepts of 'digital currency' and 'custodian wallet provider' and gives cryptocurrencies legal status.
Thus, as conceived by the Council of the EU, at the beginning of 2020, cryptocurrencies may lose some of their anonymity, but, in contrast, ordinary users will be better protected from fraudulent activities.
KYT — a new idea in the fight against money laundering
While the concept of KYC (Know Your Customer) has long been well known and helps cryptocurrency exchanges to fight crime by passing identity verification, the term KYT (Know Your Transaction) is relatively new. Companies providing compliance in the cryptocurrency sector have begun to implement it.
The KYT procedure was created to track and analyse transactions and determine their involvement in criminal actions. It is considered to be an improved version of KYC, although it supplements KYC and does not replace it. It is gradually being introduced on the largest crypto exchanges, and it will soon appear on ours.
Considering that AML is constantly being improved, new ways of tracking transactions are being created, transparency is being strengthened, and authoritative organisations and governmental establishments are accumulating forces to combat money laundering, crypto enthusiasts can stop worrying about the purity of bitcoins they have acquired. Especially if the coins are obtained from a reliable source — for example, an official cryptocurrency exchange.
Traceer — a new bitcoin verification service
Cryptocurrency compliance services, which take steps to identify compromised transactions, help minimise the circulation of dirty coins. A service for the quick verification of bitcoin transactions using KYT has already appeared on the B2C market. Previously, such a solution was available only in the B2B segment, which was used by large crypto exchanges. Now any private recipient can instantly verify the address from which he/she received the coins, or the transaction itself.
You can use the Traceer application to check bitcoins for purity of origin or make sure that you have not become an involuntary participant in shadow operations. Following AMLD5 requirements and FATF recommendations will avoid the risk of having your main cryptocurrency asset blocked.