How to Self-Learn Online Trading at Home
Some advertisements encourage you to make money in online trading, claiming that it is easy and profitable. However, before getting involved in exchange activities, newbies need to learn the basics of trading. Other adverts assure you that they can teach all the nuances of trading to anyone. Who should you believe?
The question of the effectiveness of training causes arguments, in which both sides have their own rationale. Before reaching an answer, try to work out what suits you best. To provide a full picture, we will list all the available options, and then we will analyse in more detail the most cost-effective way — independent learning.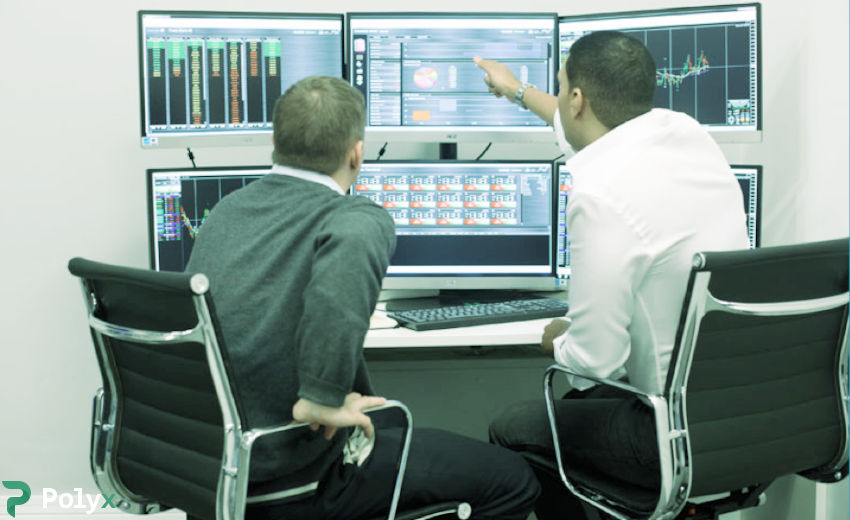 Ways of learning online trading
As a rule, beginner traders come to the market without specialist education. This is possible due to the openness of both foreign exchange (Forex) and cryptocurrency markets, where anyone can test their skills. Of course, with no knowledge or experience, newbies blow up their accounts. After this, they realise that trading is a serious profession which requires advance preparation.
The most industrious people choose independent exchange trade learning. Those who are in a rush to start sooner or who need outside help attend courses and seminars (or take them online). There is another category of market actor: the gamblers, who trade for thrills and count on luck and intuition. These people don't want to study, and find everything out in practice, during the 'game.' We hope that you've decided to become a professional trader and not an ephemeral player.
Independent learning
If you are a newbie, you first need to get to grips with professional terms and slang. Without discovering what they mean it will be difficult to read literature about trading and to understand what experienced traders are talking about.
When beginning to master this profession, good old books can be of help (not necessarily in print form, electronic versions work too). They contain structured information which is easier to take on board. Most books are written by specialists who have tried out in practice everything that they have decided to systematise for their disciples. It is enough to read online reviews to be sure about the competence of the author and the merits of a specific book.
Once you've read some books to establish a foundation of knowledge, you can start regularly reading relevant websites, watching Youtube channels, joining discussions in forums dedicated to trading on a certain market. In sources which are updated daily you will find the latest information which will give clues about trends and help you to build a trading strategy.
Experts claim that personal study is more interesting and cheaper than paying for lessons, since all the useful information is available in the public domain. However, paid courses save a lot of time and offer a short overview of all the same information. Therefore, it is worth mentioning them so you know about all the existing ways of becoming a professional trader.
Taking online courses
Many brokers and dealing desks, especially those working with the foreign exchange market, offer paid training online. This method is convenient because you don't need to go anywhere — you can attend classes while sitting at home. Remote courses provide the opportunity to ask the teacher questions, while they may give homework to reinforce knowledge.
Attending classes in person
This is the same as online courses, only in the real world. Lessons are held in offices and can be either individual or collective. In-person training is mostly available in big cities, which could be considered a drawback. You also have to agree on a timetable for the lessons and conform to the teacher's plan or pay extra for individual lessons.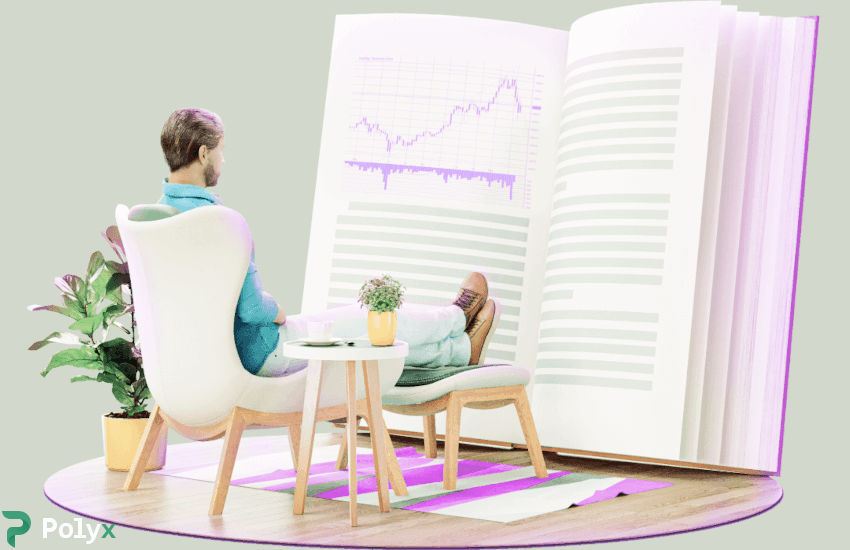 Stages of independent learning
So, we come back to the economically efficient method. Planning, organisation and discipline when studying will help you to develop habits which will come in useful in cryptocurrency or forex trading.
Make a plan which will take you through all the stages of learning about trading. Stick to it and set aside enough time for independent lessons every day, at least one or two hours.
Get a vocabulary book where you can write down every word or phrase you don't know with a short explanation of what it means. You'll have to look in it a lot to begin with.
Reading books and relevant websites
Once you've got to grips with the terminology, read a few widely known books on financial markets. You can pick up some classic textbooks written 20–40 years ago, as the basic principles of trading and the psychology of market participants don't change over decades. Recommended reading:
"Irrational Exuberance: Revised and Expanded Third Edition" by Robert J. Shiller;
"Trading in the Zone: Master the Market with Confidence, Discipline, and a Winning Attitude" by Mark Douglas;
"Mastering the Market Cycle: Getting the Odds on Your Side" by Howard Marks;
Two books by Nassim Nicholas Taleb: "The Black Swan: The Impact of the Highly Improbable" and "Antifragile: Things That Gain From Disorder";
Two books by Brett N. Steenbarger: "The Psychology of Trading: Tools and Techniques for Minding the Markets" and "Enhancing Trader Performance: Proven Strategies From the Cutting Edge of Trading Psychology".
Biographies of famous traders and interviews with them are useful to learn about the mistakes and problems they faced before achieving success. Recommended reading:
"Bulls, Bears, and Millionaires: War Stories of the Trading Life" by Robert Koppel;
"Entries & Exits: Visits to Sixteen Trading Rooms" by Alexander Elder;
"Way of the Turtle: The Secret Methods that Turned Ordinary People into Legendary Traders" by Curtis Faith;
"The Complete TurtleTrader: The Legend, the Lessons, the Results" by Michael W. Covel;
Two books by Edwin Lefèvre: "Reminiscences of a Stock Operator" and "Wall Street Stories";
Two books by Jack D. Schwager: "Market Wizards: Interviews with Top Traders" and "The New Market Wizards: Conversations with America's Top Traders".
Don't limit your choice of literature to the market you're interested in. If you've decided to trade on the crypto market, keep in mind that there are no separate books on cryptocurrency trading yet. Therefore, it will be useful to find out how its 'older brother,' Forex, works. It wouldn't be a waste of time to learn about the foundations of the stock market, whose principles are partially active in Forex and the crypto market. Recommended reading:
"Trading Chaos: Maximize Profits with Proven Technical Techniques" by Justine Gregory-Williams and Bill M. Williams;
"Trend Following: How to Make a Fortune in Bull, Bear, and Black Swan Markets" by Michael W. Covel;
"Currency Trading For Dummies" by Brian Dolan;
Two books by Van K. Tharp: "Trade Your Way to Financial Freedom" and "Super Trader: Make Consistent Profits in Good and Bad Markets";
Two books by Alexander Elder: "Come Into My Trading Room: A Complete Guide to Trading" and "To Trade or Not to Trade: A Beginner's Guide";
Two books by John J. Murphy: "Intermarket Analysis: Profiting from Global Market Relationships" and "The Visual Investor: How to Spot Market Trends".
In almost all of these books, the authors explain the features of fundamental and technical analysis. Therefore, we won't yet overload you with a separate list of literature on these types of analysis, or on the specifics of day trading. Go from simple to complex.
It is difficult to highlight the most useful websites to help you to complete your learning about trading, considering that there are a lot and they have different authors. With such a mass of information, it is better to read large online publications which are fully devoted to trading, for example: TradersWorld, Futures, FX Trader Magazine, Technical Analysis of Stocks & Commodities.
You could join a community of users of a certain trading platform or terminal. You can always find gurus there who have their own blogs or columns. Among these creator-owned websites, it is worth mentioning the French trader who runs the blog 'Parcours Paris.'
Watching webinars and online videos
You can find video materials online, posted for free by people who offer paid trading classes. They periodically hold free webinars. This is all done for advertising purposes, to draw people to the paid training. Of course, trainers try not to reveal all their secrets right away — they keep them for the broader courses.
Nevertheless, newbies can learn from experienced teachers: where to begin, what online trading tools are easiest to use, and which exchanges and brokers to trust. That is, all the same things you could take from books, magazines, forums and blogs, but in video form. For many students, it is easier to absorb complicated information this way.
Once you feel at ease thanks to free introductory lessons from professional teachers, you can start watching videos uploaded by 'enthusiasts.' In fact, the latter may be professional traders who transfer their knowledge in a way that is not always clear. On the other hand, they have a lot of experience and know the market in practice. You can only penetrate their advice once you've learned the basics of trading.
Observing other traders
We recommend not sitting around for too long with books and videos. Try to quickly get used to trading in practice. Experience transferred through words is meaningless, even if it is the advice of the most reputable trader. By going through peaks and troughs and building your own experience, you can use this know-how to trade cryptocurrencies successfully.
At first, however, it is best to observe other traders and copy what they do. This method of trading is called social trading. It even has subtypes:
Copy trading is the automatic copying of the positions of a selected trader, including orders like open, close, stop loss and take profit. If a successful trader is trading on a large scale and you don't have the means to match what they are doing, you can trade on a proportionally smaller scale. What's most important is that you copy their actions exactly.
Mirror trading is selectively following a particular trading strategy used by another trader. Here, you can keep to a few different strategies from multiple traders.
Experts consider social trading to be the most productive method for newbies to hone their skills. But this does not mean that you should rely on your more experienced colleagues for everything. It is the individual ability to find the reasons for changes in the market that will make you a successful trader.
Have you seen the film 'The Big Short' from 2015? The main characters discover warning signs of the US subprime mortgage crisis (2007–2010) and profit from the falling price of mortgage-backed securities. The plot is based on the book by Michael Lewis "The Big Short: Inside the Doomsday Machine", which we also recommend you read. We hope that you will become an analyst of equal genius and uncover trends in the cryptocurrency market.