France and Germany Are Going to Ban Cryptocurrency Libra
US senators were the first to call to put a stop to the development of the Libra project by Facebook, seeing it as a threat to the dominant position of the dollar in the world. The two European powers also decided to prevent Zuckerberg's new global currency.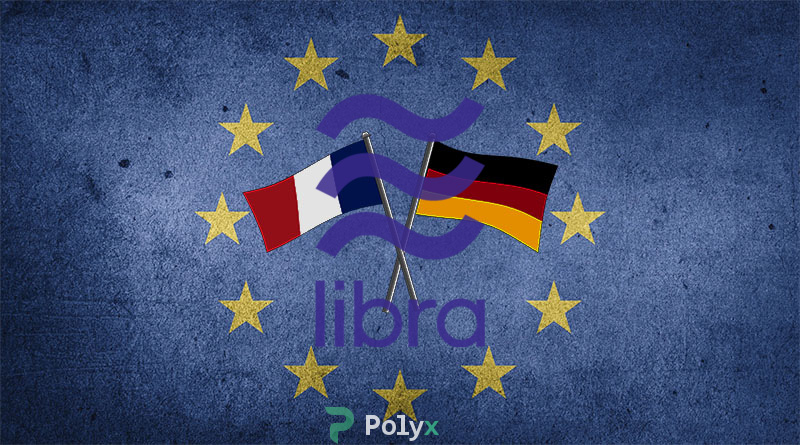 France will block the development of the Libra currency in Europe
France's Minister of the economy and finance said that the country will block the spread of the Libra cryptocurrency in Europe. Bruno Le Maire noted that the development of the project by the social network could pose a threat to currency sovereignty.
According to the Minister, it is completely impossible to allow the development of stablecoin by Facebook in current conditions. Europe is not ready for such a financial asset. Earlier, he repeatedly spoke about the possible threats of Zuckerberg's cryptocurrency.
First of all, this digital asset may adversely affect national currencies. As far back as June, Le Maire stated that the cryptocurrency of the corporation would not receive sovereign status.
As for the powers of France, it is unlikely that one state will succeed in blocking the development of Libra throughout Europe. Restrictions on the distribution of the cryptocurrency along with related services and applications can only be implemented in the jurisdiction of France.
Germany will forbid stablecoins and the Libra currency
Germany has also decided to follow France's example. The German parliament, together with the federal government, are preparing to ban the development of corporate stablecoins, with the Libra project falling under their definition.
The ruling parliamentary coalition of the CDU and CSU has prepared a roadmap for the regulation of blockchain technologies. The plan includes a ban on stablecoins supported by corporations. The German federal government is ready to approve the bill. The authorities believe that the emergence of a large private operator on the market will complicate the financial situation.
Given the fact that the Deutsche Bundesbank has so far successfully coped with crises, German politicians do not see any reason to admit Libra, which carries increased risks. At the same time, Germany has plans to develop the blockchain industry within the country and launch the state digital currency on the Bundes-Chain.
Mark Branson, CEO of Swiss Financial Market Supervisory Authority (FINMA), also spoke about Libra. In his opinion, the new digital asset carries not only risks for the financial system, but also great opportunities. It must be reminded that it was in Switzerland that Zuckerberg's crypto project was registered. And a year and a half ago, FINMA was the first to publish official recommendations for an ICO campaign.