Facebook Launches Libra Test
On 18 June, Facebook launched the pilot test of the Libra network. This payment network with the proprietary protocol and blockchain was developed for the purpose of establishing the financial infrastructure that would allow for nurturing innovations and financial services. Libra is designed not only for users of the world's main social network but also for those who communicate in company's other applications, e.g. Instagram, Facebook Messenger, and WhatsApp. This is how Facebook has decided to unite billions of people, give them a brand-new service, and let them join the crypto world.
Libra financial ecosystem structure
According to the project website and white paper, Libra network consists of three interlinked elements:
Libra Blockchain. Distributed database for maintaining the entire payment network and cryptocurrency.

Libra Currency. Low-volatility stablecoin secured by the reserve of other cryptocurrencies and digital assets.

Libra Association. Independent association of founding members to control and maintain the network.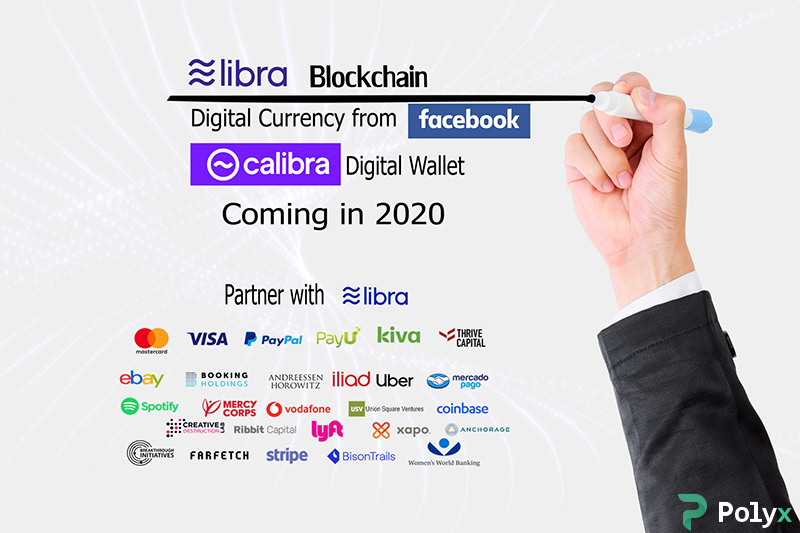 Libra Blockchain
Created by Facebook from scratch, this blockchain is the basement of the global payment network. Just like the entire technology, Libra blockchain has the required properties, e.g. security, reliability, scalability, and flexibility. With that, the developers considered the experience of similar cryptocurrency projects and tried to combine the conventional and innovative methods. Features:
New programming language Move created for Libra blockchain;

Platform for Move-coded smart contracts;

Open-source software enabling other developers to create their own products based on Libra;

Consensus mechanism to solve the Byzantine agreement problem.
Though the crypto community is quite sceptic against the social networks and data freely published by users, Libra network will ensure the proper level of privacy. Users preferring to remain anonymous will be able to create several crypto addresses not linked to their real identity. Libra Association plans to learn new privacy enhancement methods to realize them in the payment network.