Bitcoin Is in Crisis, but It Looks Better Than All Altcoins
The cryptocurrency ecosystem is in limbo, as the Bitcoin lost about 20 percent of its value in just a few days at the end of September. Altcoins have followed the leading asset. Since then, the dominance of Bitcoin has dropped to 69.47% from the previous maximum of 73.12% (an indicator of the first week of September).
Perhaps it was a chance for altcoins and their holders. That's what altcoin enthusiasts thought. Alternative cryptocurrencies still have strict rules from the part of regulators. The SEC continues monitoring unregulated token sales and ICOs. So, recently the company Block.One was fined $24 million for unregistered token sale.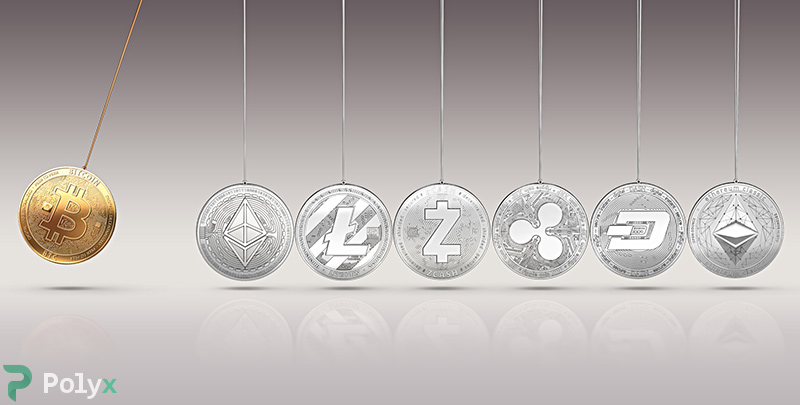 The way the leading altcoins showed themselves
If you pay attention to the leading altcoins, you can see the following. Bitcoin Cash, EOS, Litecoin and Binance Coin were hit hard the week the bitcoin rate plummeted.
BCH most of all lost in price — 29.17%. EOS surprisingly dipped 27.12% taking into account the positive decision of the SEC on this asset. LTC, the one which recently suffered from halving, has now 25.68% lower price. BNB dipped 25.25%; by the way, this Binance's utility token, which once soared as much as 500% in 150 days, has since shown only a downtrend.
The remaining coins also fell as much as between 15 and 25 percent. This collapse of altcoins occurs mainly due to the fact that bitcoin affects almost all digital assets. Actually, it allows it to dominate other coins. Such a market situation also creates a correlation between BTC and other altcoins.
Meanwhile, the effectiveness of these four coins and tokens has reached the level that was last seen in April 2019, just before an unexpected bull rally started.
Altcoins showed a negative result for the year (minus 22%), which may indicate the presence of bears in the market. However, compared to bitcoin, its alternatives may seem curious.
Bitcoin vs altcoins
Bitcoin has always been the dominant cryptocurrency, not only in terms of efficiency, but also in terms of mass adoption. Moreover, Bitcoin is widely known, in contrast to alternative cryptocurrencies, which are familiar only to users involved in the crypto industry.
Over the course of the year, Bitcoin seems to be trading better than most altcoins. It is confirmed by the Bitwise 10 index, which ranks the top 10 cryptocurrencies (including BTC) by capitalization. Until now Bitcoin is out of reach. Technical analysts note that after the recent collapse, the price of BTC is consolidating.