Bitcoin Exceeds the Market Return of Large IT Companies
It has been ten years since the advent of bitcoin. This was enough time for the cryptocurrency to transform from virtual internet money into an independent financial asset with $180 billion of market capitalisation. Investments in the main cryptocurrency have already exceeded investments in the largest IT companies, even though the latter were once considered the most profitable.
Public trading on the crypto market opened in March 2010. Information about fluctuations in the price of bitcoin has been available since that moment. The return on this main digital asset has successfully lived up to expectations. BTC traded at $0.003 on the first crypto exchange, BitcoinMarket.com. It's now trading at $9500 on our exchange, which means a growth of 316,666,666%. This year alone, bitcoin's price skyrocketed by 256% (since January 2019).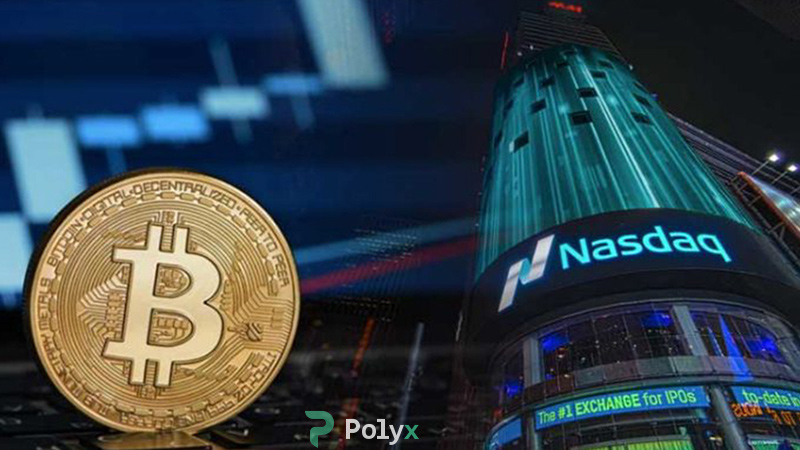 Bitcoin compared with stocks of successful IT companies
Obviously there is not an asset or a stock in the world that could boast of such a stunning result. Let's do a side-by-side comparison of the return on bitcoin and the stock market return of the most successful IT companies. The Coin-Cap chart shows that bitcoin has risen by 2238% ($434.90 → $9733.80) over the last five years (23/09/14–23/09/19).
The market return of successful IT companies in the last five years
This list is sorted in descending order from the highest stock market return to the lowest. Data by Nasdaq Stock Market.
1. NVIDIA Corporation
This firm is the world's largest supplier of graphics processing units and graphics cards. Moreover, NVIDIA has a direct link to cryptocurrencies. Bitcoin's growing popularity turned the attention of many miners to the company's products. In turn, this boosted NVIDIA's sales and consolidated its position in the computer market.
Ticker symbol: NVDA
Market capitalisation: $105 billion
Rate of return for 5 years: 924% ($18.92 → $174.84)
NVIDIA's stocks have collapsed over the last year, falling by 35% ($265.70 → $174.84). This happened after bitcoin's rate dropped in 2018. Evidently, the price of NVDA stocks has become tied to cryptocurrency prices.
2. Amazon.com, Inc.
This online retailer is the main player in the e-commerce market. Thanks to its rising popularity and influence on the online industry, the American company's stock price hit a record high in July 2019.
Ticker symbol: AMZN
Market capitalisation: $872 billion
Rate of return for 5 years: 544% ($328.21 → $1785.30)
3. Microsoft Corporation
Microsoft is the computer market veteran specialising in software development. Windows OS was a major IT breakthrough, and hasn't had any serious competitors so far. The stocks of this giant have been steadily growing, hitting records for several years already.
Ticker symbol: MSFT
Market capitalisation: $1060 billion
Rate of return for 5 years: 296% ($47.08 → $139.14)
4. Tencent Holdings Limited
Tencent is a Chinese holding conglomerate, whose subsidiaries issue social messenger apps, web portals and e-payment systems. The corporation has gained wide popularity thanks to its online games. Nowadays, Tencent is one of the largest platforms for the creation of multiplayer and mobile games.
Ticker symbol: TCEHY
Market capitalisation: $404 billion
Rate of return for 5 years: 280% ($15.33 → $42.87)
5. Facebook, Inc.
Facebook is a social network with nearly 2 billion users active daily. This is a sky-high figure for an internet project with such small market cap. In 2019, Mr. Zuckerberg's company has become the leader in advertising sales, with the last year's profit soaring up by 54%.
Ticker symbol: FB
Market capitalisation: $527 billion
Rate of return for 5 years: 238% ($78.53 → $186.82)
6. Alphabet Inc.
This holding company owns Google Web Search. To be more precise, this company is what Google Inc. became after restructuring in 2015.
Ticker symbol: GOOGL
Market capitalisation: $846 billion
Rate of return for 5 years: 206% ($598.42 → $1234.69)
The companies listed above are the most successful projects with market cap comparable to Bitcoin. Nevertheless, their investors are receiving much less income than the investors in the world's first cryptocurrency. Bitcoin is no longer associated with high-risk investments. Now, BTC appears to be a lucrative asset for both short-term and long-term investments.